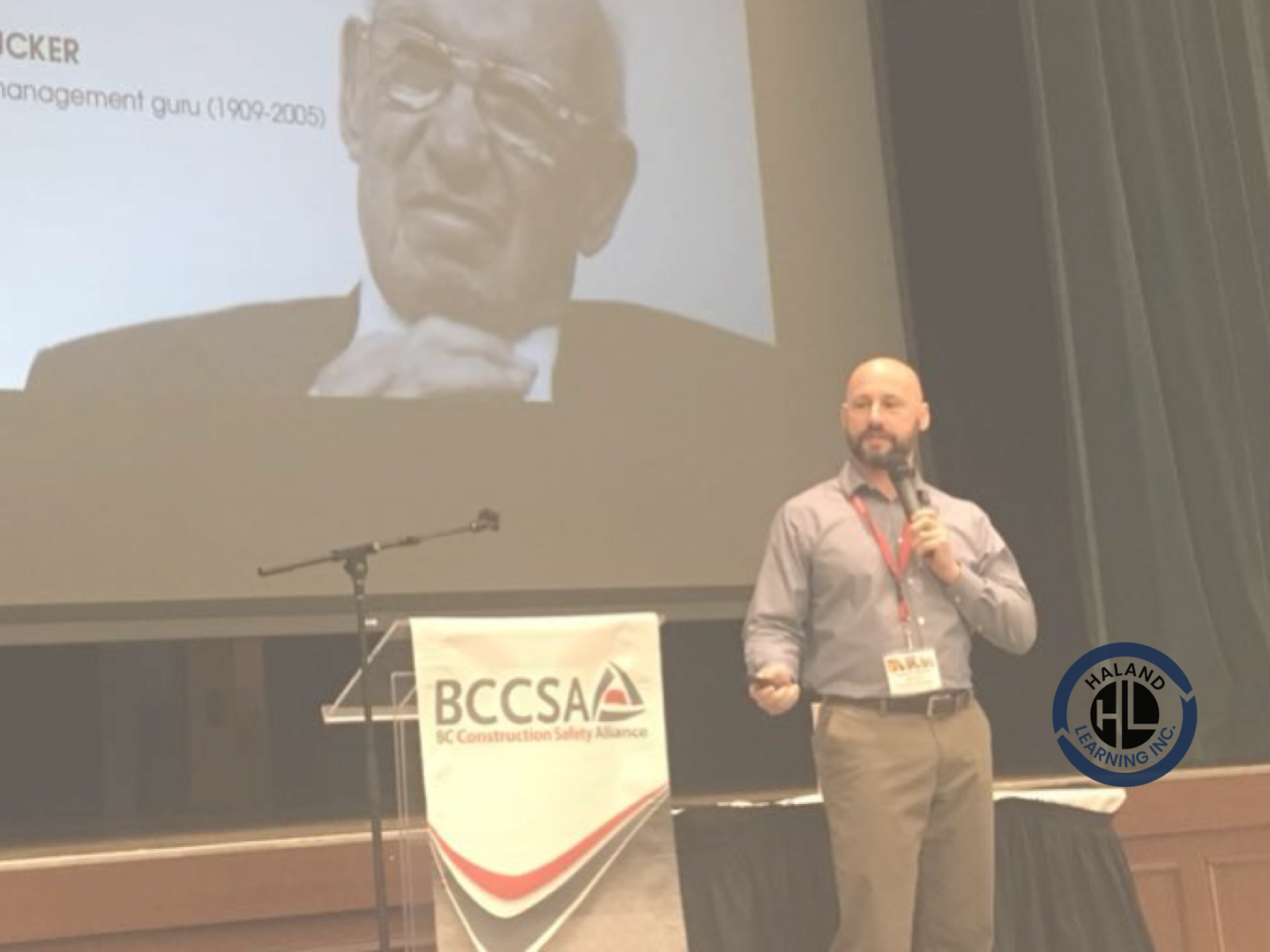 Fall Protection Instructor Training $2,000 (3 days)
Course Description
Our Fall Protection Trainer Program is designed to help Trainer candidates gain a solid technical foundation and a practical grasp of adult learner engagement.

Program Duration 3 Days

Certification Duration 3 Years

Cost $2,000 (includes 20 x Student Manuals /
Licenses). Additional student manuals / licences are $40 each. Training Audit $500 + Travel Expenses / 3 years to re-certify

Pre-Requisites Pre-Course Theory Exam
Topics Covered
Theory
Fall Protection User Course
Principles of Adult Training
CSA/ANSI Standards
Fall Protection User Course Review
Lesson Planning
Practical
Fall Protection User Course
Practice Training of Course Material
Lesson Plan Delivery
Harness Fitting
Fall Distance Calculations
Fall Protection System Review
Frequently Asked Questions
I already have Fall Protection Training, can't I JUST take the instructor course?
No. The Instructor program is 3-days. The first day is to attend the Fall Protection User course as a student, and the remaining 2 days focus on technical knowledge reinforcement + instructional skills/practice.

Even IF the Instructor Candidate has taken the Fall Protection User course, it's a very different experience when the candidate attends the User course as a future instructor.
Why do I have to buy licenses?
This program is built around delivering our proprietary Fall Protection User course. As such, we must ensure the quality and consistency of training materials. License sales also help us fund future development/improvement of the existing course.
Can't I just order licenses as I need them?
Yes, however, you are also required to get these upon completion of the instructor program.


Here's why:
1. Increased instructor confidence. An instructor may feel better prepared upon leaving the program if they have 100% of the materials required to teach.
2. Increases the legitimacy of the course. Some courses do not provide ANY resources to the instructor. Generally speaking, these courses don't have the same level of respect in the industry.
3. Increase preparedness. Having the licenses on-hand allows the instructor to start teaching as soon as the very next day. We know from experience that it's best to teach as soon as possible after being trained in order to quickly improve competency and confidence.
Can't I just take this course and teach my own fall protection?
Yes, you could do this.


However, the certification issued only supports your delivery of this program. If you carried on to teach using 100% of your own material afterward, it would have no connection to Haland Learning Inc.


In fact, there is no prescriptive regulatory requirement stating that ANY fall protection instructor training is required in order to teach this information to others.


If you choose to deliver your own program, we won't try to stop you. Consider that you'd have to develop your own training materials, your training may not be recognized by the industry, and that if something goes wrong you would have to defend your actions in court. It all comes down to Risk Perception vs. Risk Tolerance.


At a bare minimum, each candidate is required to purchase 20 licenses as part of their instructor program.
What kind of resources do I get once I'm a Certified Instructor?
1. Student Manuals
2. Slideshow
3. Certification Cards
4. Instructor Guide (lesson plans, outline, etc)
5. Ongoing course improvement, free updates to all Certified Instructors
Fall Protection Instructor Training Dates
Thankfully for the instructor candidates, we have learned ALL of our lessons in the trenches. The hard way.

Whether there's a class of brand-new instructor candidates, hardened veterans or a mixture of the two we can turn it into a winning result for all.

Cam's 20+ years of experience as an Adult Instructor lend credibility and help him manage any training environment.