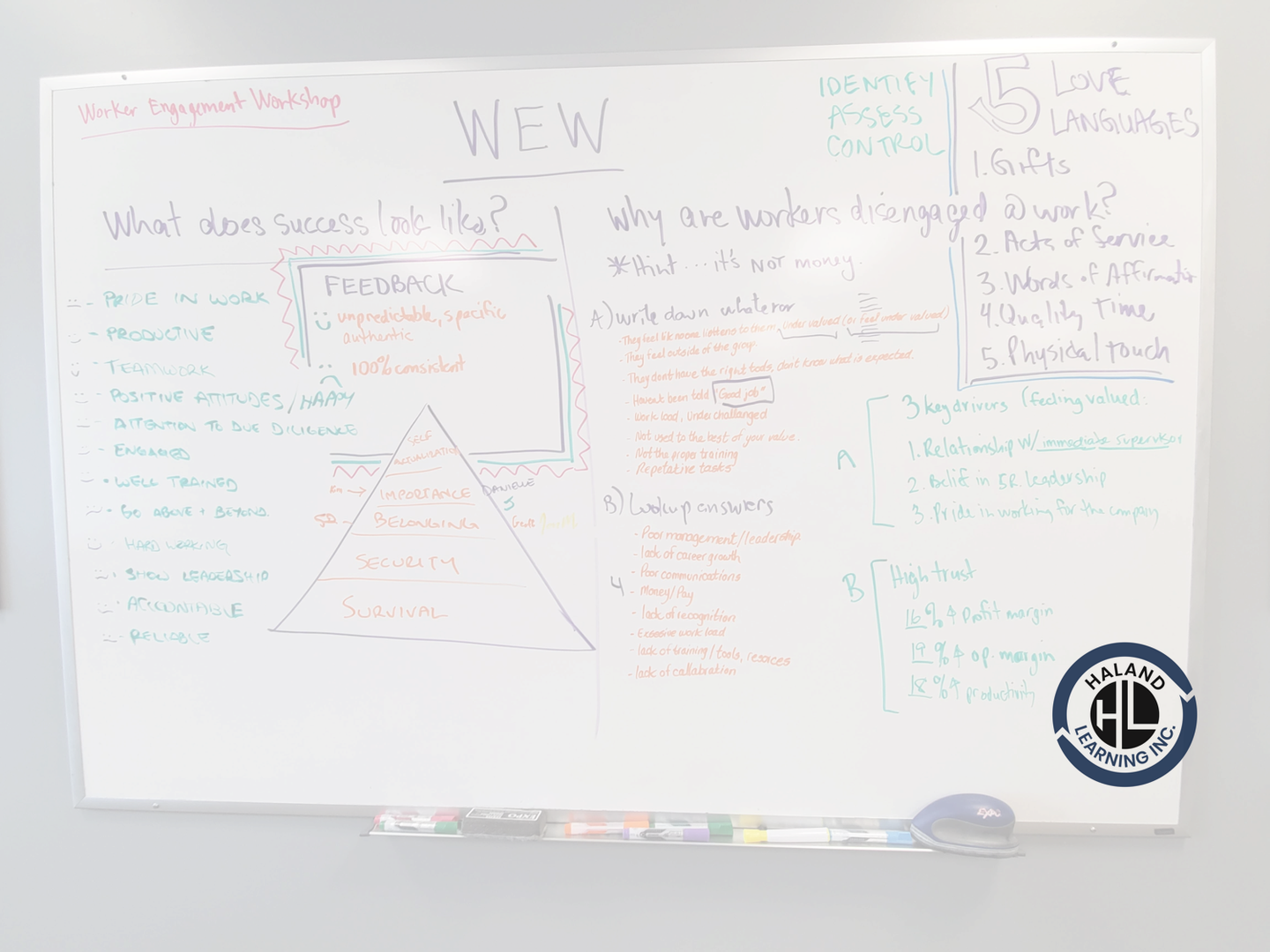 Building a GREAT training course always starts with the end* in mind.


Course Design with Haland Learning Inc. involves 5 steps:


1. Identify the goal
2. Determine learning objectives
3. Determine assessment requirements
4. Fill between Step 2 and 3 with content / learning activities
5. Test run, fix, repeat until ready

*end refers to the final goal of training.

While "compliance" and "because they need it" are most commonly used, these are not effective goals when designing training courses.

A well-designed course MUST have a clear goal (1), along with critically selected learning objectives (2). These two items make the rest of the course design relatively simple, and can result in an course that's compliant AND engaging for all involved.
We can do both. We have designed online learning before, yet most of our experience is related to In-Person training.
COR External (safety) Auditor
COR Internal (safety) Auditor
Fall Protection Trainer
Fall Protection User
How to Make Meetings NOT Suck
Incident Investigations
Joint Safety Committee Training
Safety Leadership
Safety Management software training
Time tracking software training
Workplace Inspections